Packs! RPG
Angielskie wydanie popularnego systemu o szczurach w opuszczonym centrum handlowym
Cena: 99.95 zł
Dostępność:
do miesiąca
(
sprawdź w punktach sprzedaży
)
Welcome to the world of Packs!, a role playing game that lets the players plunge into the fur of a rat to experience all kinds of adventures in the Ratlair - an abandoned department store. Although the player characters in this game are very humanized - for who would want to play real animals? - they are rats nonetheless: they don't run on two legs, they have no thumbs and they can't cook like famous French chefs.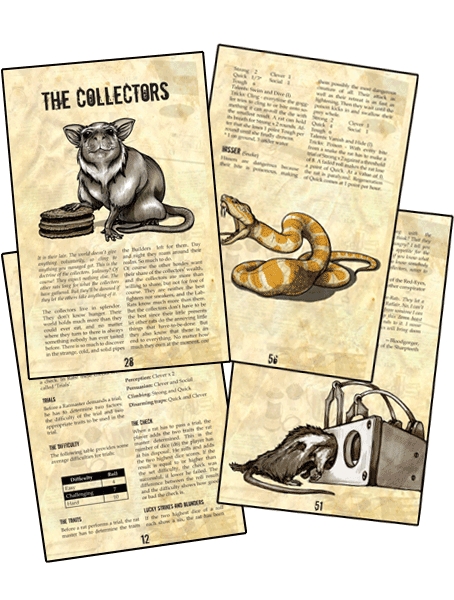 Rats live in clan-like groups - hordes - spread all over the departments of the former store. There is peace for the moment, but it hasn't always been that way and the danger of old enmities between different hordes blazing up again is always in the air.
The Rules
The original rules are designed for a fast-paced adventure style of gaming, but also help to represent the sophisticated hierarchy of rat culture, assuming you want to call anything rat-related "sophisticated". They are centered around the four traits Strong, Quick, Social and Clever, as well as some accordlingly straight-forward-named Talents and Tricks like "Out of the Way" or "Wound Licking". In the end, you roll a number of six-sided dice dependent on your traits and add up the two highest scores. If you beat a difficulty, congratulations! You live to see another day, or whatever your goal was.
Action!
The numbers involved are small enough to be appropriate for schoolboys and-girls (the throat-biting and extensive procreating, on the other hand, might not). There is also a dirty and dangerous combat system without extensive tactical rules, but with extensive wrestling around on the floor and biting things. If you bite things successfully, or do whatever fits you horde best, you can also collect songs, tales other rats might have heard about you. Which is just great if you want them to do something for you, or just impress your rat-friends. If you are especially brave, cunning or stupid (but in a martyr-like way), you might get a new name fitting your deed. Some rats have three names or more. And yes, they will use every single one of them. Always.
Compatibility
Besides the original rules, Packs! can be played with the renowned Savage Worlds system as well.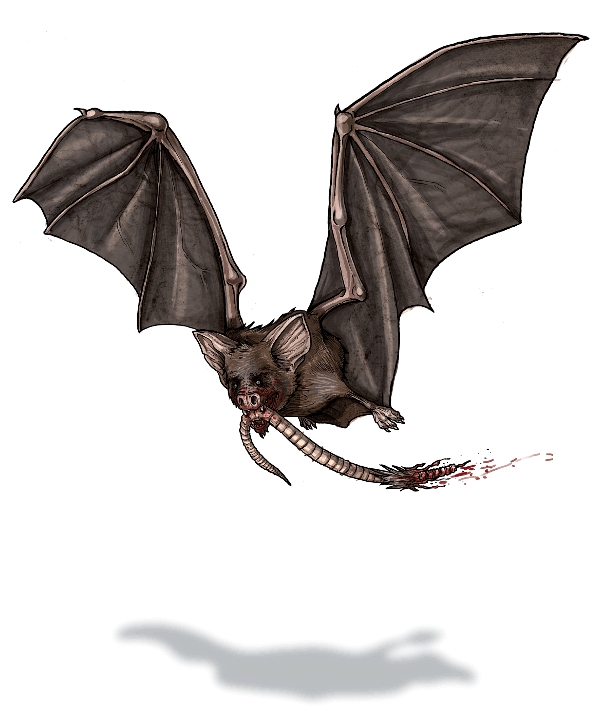 Podstawowe informacje
Rodzaj oprawy:
twarda

Waga:
ok. 0.430 kg

Wydawca:
Prometheus Games
Wydanie:
angielskie

Zawartość pudełka:
podręcznik w twardej oprawie, ponad 100 stron
dodaj recenzję / link
Galeria
(kliknij na zdjęcie aby zobaczyć jego powiększenie)
---
Inne produkty w tej kategorii:
---
Przygody w opuszczonym centrum handlowym,
cena: 89.95 zł


Klienci, którzy kupili Packs! RPG, kupili również...:
---
The Legion is in retreat...,
cena: 169.95 zł



Miasto pełne tajemnic,
cena: 169.95 zł



Pojawia się nieznane zagrożenie, czekające...,
cena: 159.95 zł



Want to look your best...,
cena: 39.95 zł



Ponad 150 niezwykłych i niebezpiecznych...,
cena: 179.95 zł



When the new year's eve...,
cena: 179.95 zł


Ważne informacje:
Akceptujemy płatności
oraz
płatność przy odbiorze
.