Invisible Sun is a roleplaying game of surreal fantasy. The player characters are vislae - wielders of magical power - recently returned to their true home: the Actuality, a world that seems like a surreal dream to those of us toiling aimlessly in the boring, grey realm you and I falsely believe is the real world.
These characters face incredible challenges, visit breathtaking places, and discover secrets so astonishing that the only ones who can cope with them are those who understand the truth that powers the universe: Magic.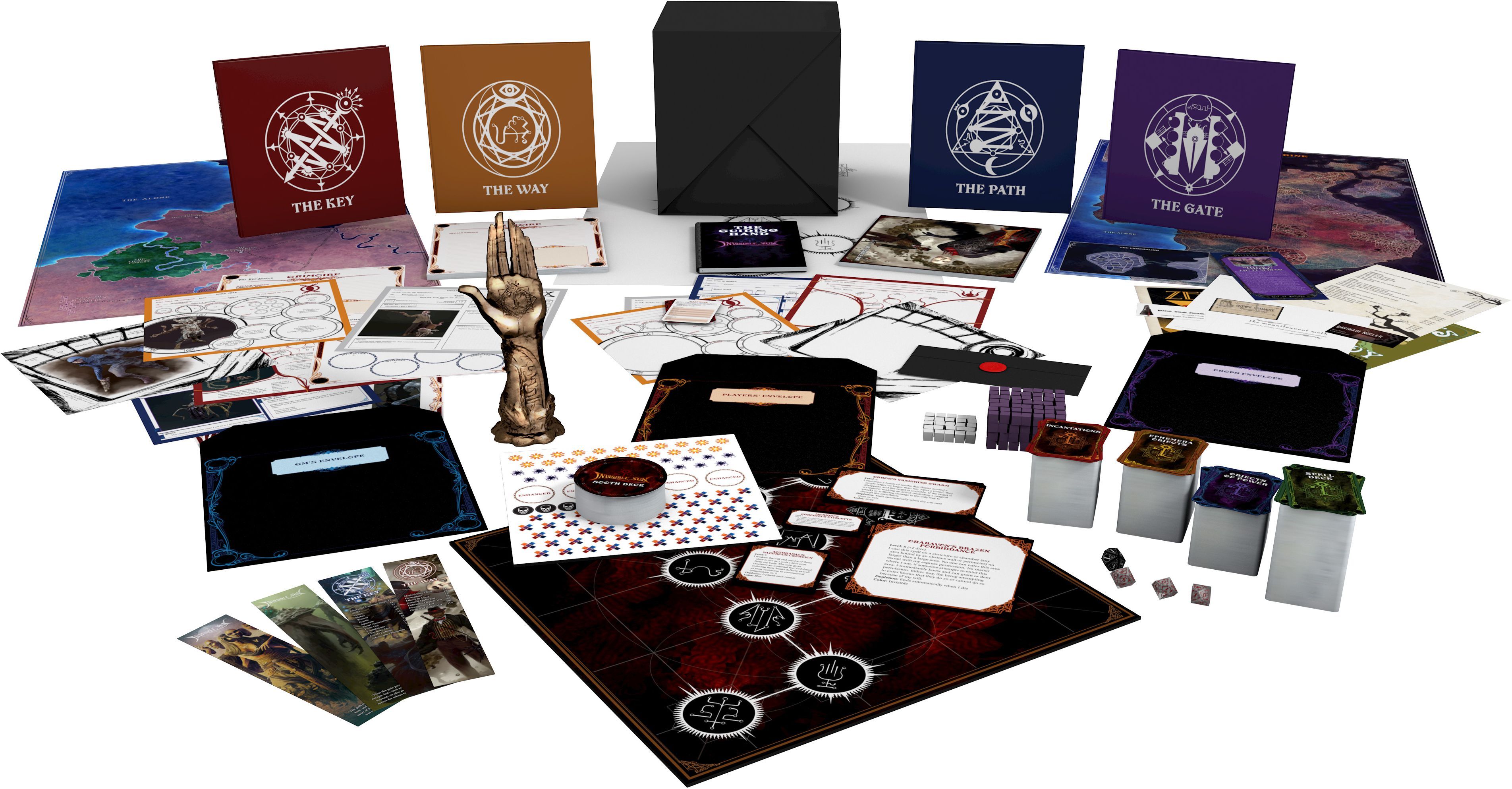 Magic: a power that can be pursued, studied, and even mastered, but never completely understood or controlled. It is fluid, unpredictable, and ever nuanced in effect. Its secrets are boundless. But that does not mean it is without rules and methods. There are four orders, major schools of magical thought and training. Vances study their spells carefully, believing they are, in their own way, intelligent in and of themselves.
Film promocyjny kampanii crowdfundingowej
Makers, as the name suggests, use magic to create powerful items. Weavers cast spells with a fluid and improvisational sort of sorcery. Goetics use their magical skills to summon demons, angels, and other creatures to do their bidding. Outside of the four orders, Apostates are vislae who find their own paths and methods for wielding the power of magic, rejecting the hierarchies of the orders.
It is a rare vislae who does not have a house. Your house is as integral to your being as your spells or character stats. The houses of vislae are often haunted, filled with mysterious unknown rooms, bigger on the inside, or possessed of their own intelligence.
And in Satyrine, a house is defined as much by what goes on around it as by the contents of its walls (assuming, of course, that a vislae's house even has walls). Local personalities, sites of interest (or danger), organizations or factions, and ongoing conflicts all affect a vislae's house and life. And all of this is determined as part of the character creation process.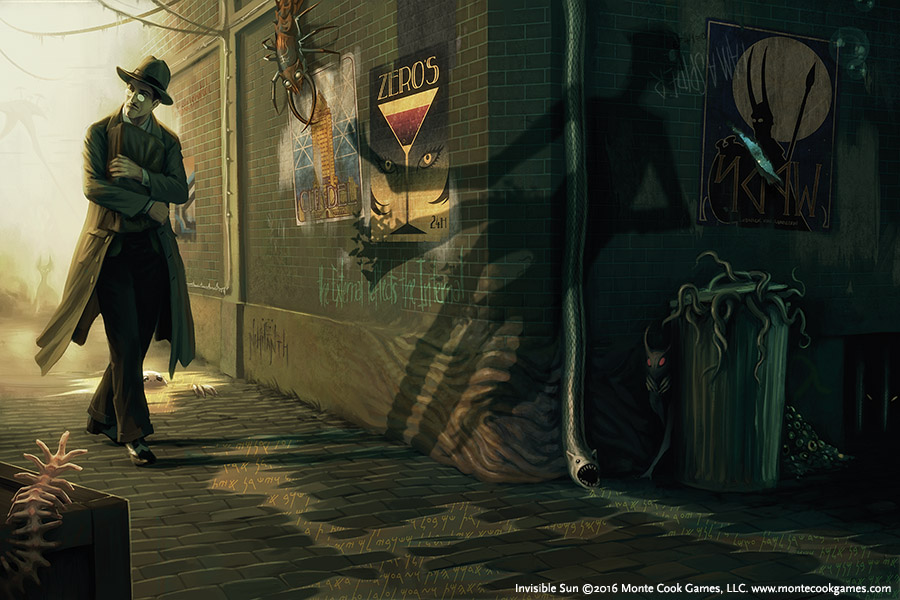 Bonds, character arcs, echoes of your life in Shadow, a secret Soul, your role within your order, and your relationship to other player characters are all addressed during character creation through a fun, interactive process that engages the entire gaming group. And leads to PCs with incredibly rich backstories, inner lives, motivations, and relationships - and a vast array of adventuring hooks.
Finally, for Invisible Sun characters, even death is not the end. For in the Actuality, death is simply the realm under the Pale Sun, another world along the Path of Suns.
The Invisible Sun roleplaying game is an unprecedented physical production, filled with massive amounts of content for a unique roleplaying experience.
The Invisible Sun RPG: Black Cube contains:
four hardcover books totaling over 600 pages of game and setting content (that's half again the page count of one of our typical corebooks, such as Numenera)
roughly 1000 cards - that's the equivalent of about 200 pages of book content, and for the most part the cards do not duplicate text in the books (that's three or four times the size of a typical Magic: the Gathering core set, or twice the number of cards in a typical deck-building game like Dominion)
the Sooth Deck, a beautiful tarot-like deck that's instrumental to game play
the Path of Suns game board, used with the Sooth Deck
the Testament of Suns, a resin-cast figure that displays the currently ascendant Sooth Card
a wide variety of tokens for tracking game info
a set of custom Invisible Sun dice
two cloth maps
a GM's notebook
character tomes (similar in function to character sheets in other RPGs) for all four orders, plus apostates
a character grimoire pad
five pregenerated characters
loads of in-setting handouts and props
a gorgeous art book
and the Invisible Sun app is free
Invisible Sun is a game about discovery and secrets. There may be other content awaiting your discovery in the black cube.